Office Hours during the semester
APPOINTMENTS: REQUEST NECESSARY
ATTENTION
Communication exclusively via univie email addresses and Moodle.
Dear students!
We hereby draw your attention to the fact that any communication with lecturers and the staff of the Institute must take place exclusively via your univie email address. In addition, we would like to point out that you should regularly check your univie email addresses and also regularly check your spam folder when forwarding to your private email address. Please also check your Moodle accounts regularly, as this is where the work assignments for the respective courses are issued!
If you do not follow these work assignments, you cannot be graded positively.
Sinology at the University of Vienna
The Division of Sinology at the University of Vienna is part of the Department of East Asian Studies. The Division offers excellent research and research-based teaching on modern China. It is the largest center of research on modern China in Austria and is one of the most important centers of its kind in the German-speaking world.
In addition to modern Chinese language training, our focus of teaching and research is on politics, law, history, and society in Greater China (Mainland China, Hong Kong, and Taiwan).
Events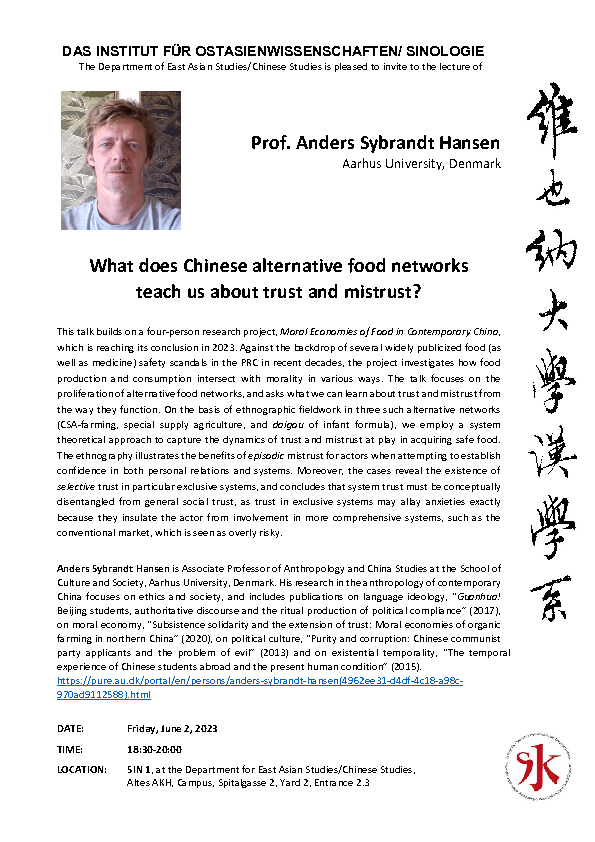 Guest lecture by Prof. Anders Sybrandt Hansen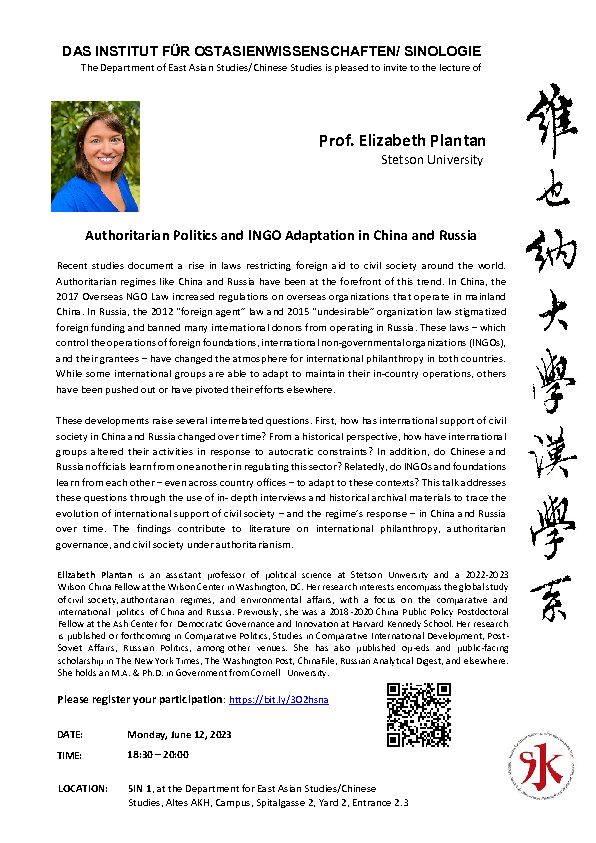 Guest lecture by Prof. Elizabeth Plantan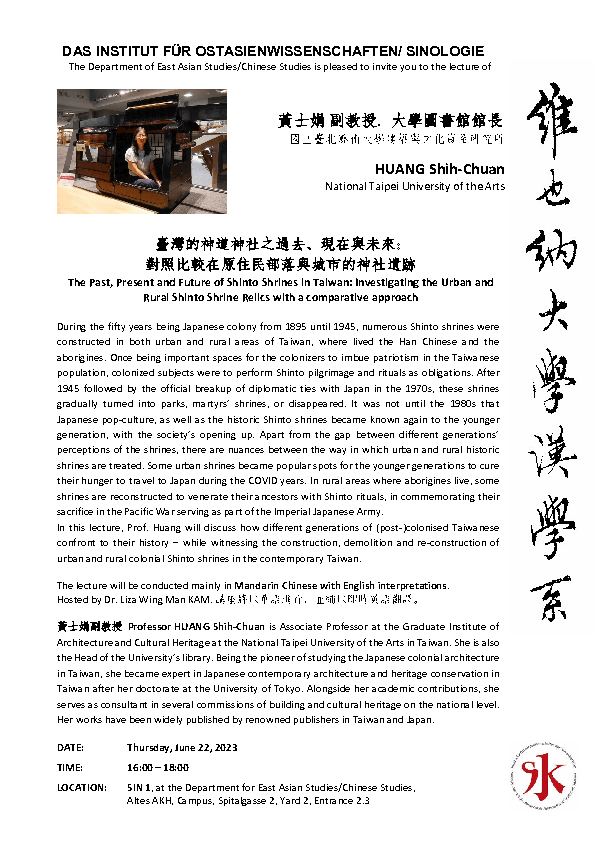 Guest lecture by Prof. HUANG Shih-Chuan
News for students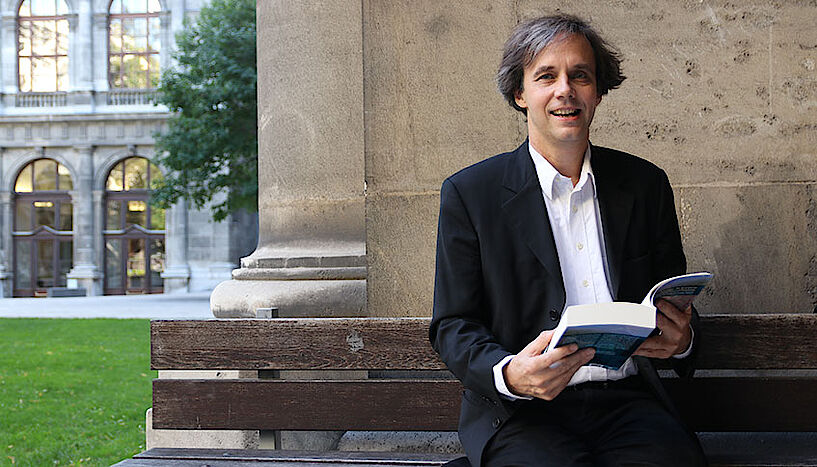 Buchtipp des Monats von Sascha Klotzbücher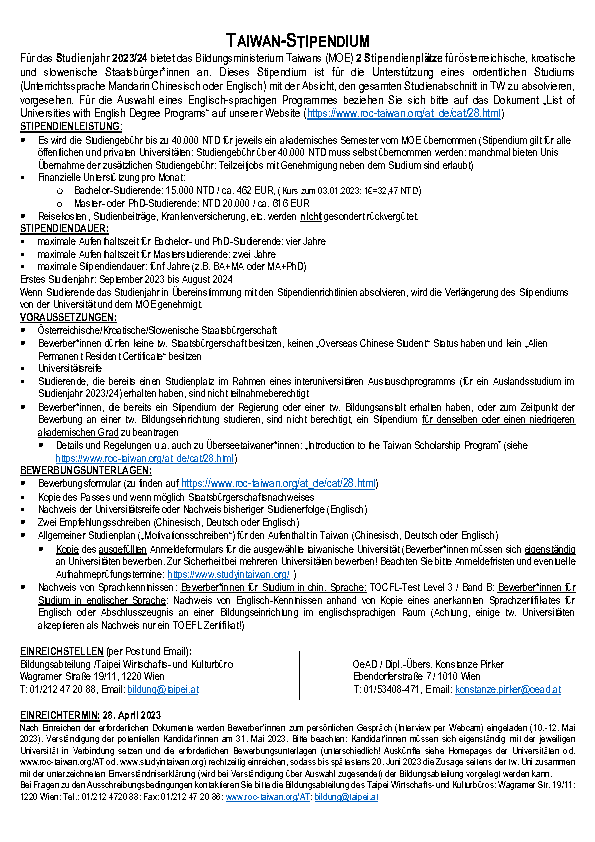 Taiwan-Stipendium - Taiwan Scholarship 2023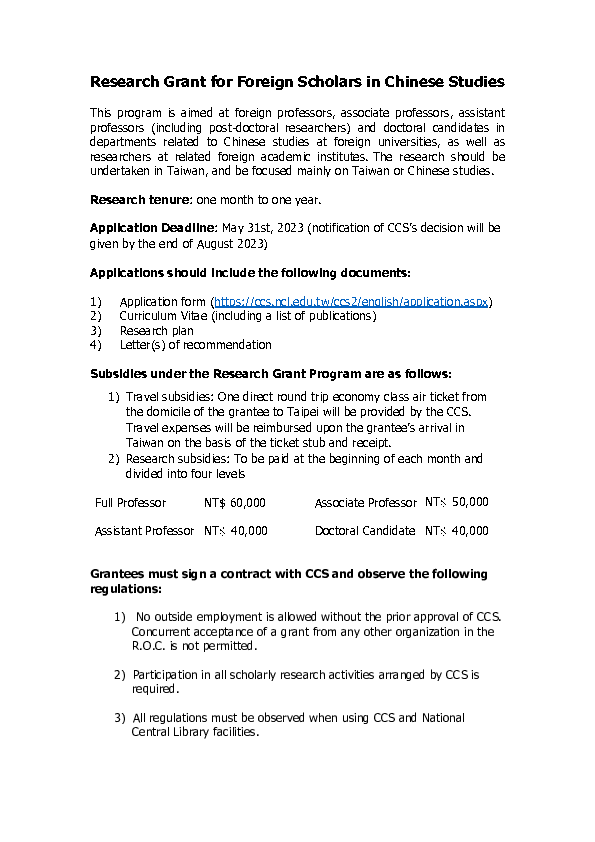 Research Grant for Foreign Scholars in Chinese Studies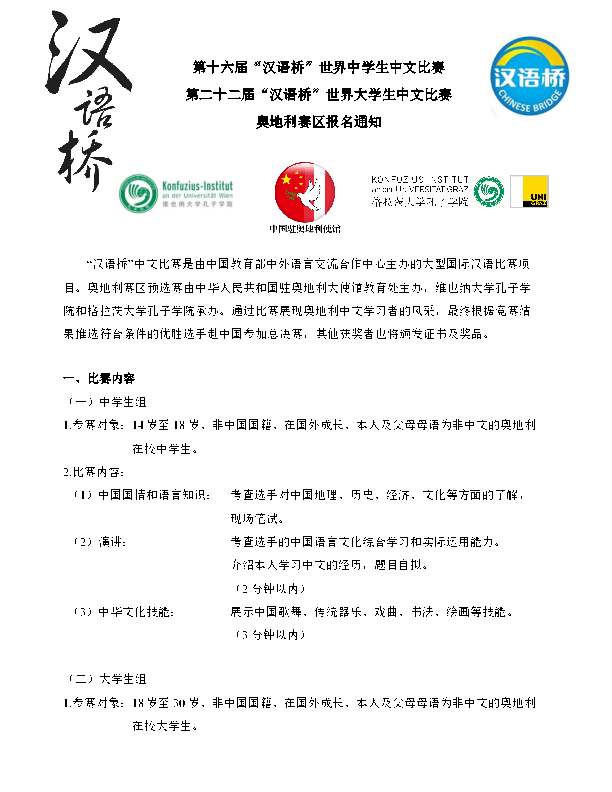 Chinese Bridge Sprachwettbewerb